Furniture Removal in Morgan Hill
Do you need furniture disposal in Morgan Hill?
A furniture removal is a hassle, but we're here to help! Our team of experts has the knowledge and expertise needed for an easy process. Before you know it your old furniture will be gone in no time at all-all without any extra costs or stress. Give us a call today so that this life-changing event happens as quickly as possible!"
Economy Hauling has the most affordable rates in town and we're always looking for ways to serve you better. Schedule an appointment or request one online now! Call us at (408) 843-0737 if there's anything else I can help with today; it is my pleasure. Call me about your hauling needs, any time of day – 24/7 service guaranteed:
Economy Hauling and Junk Removal will be there for you whenever, or if ever- any job needs doing. We're your number one choice when it comes to junk removal and disposal services!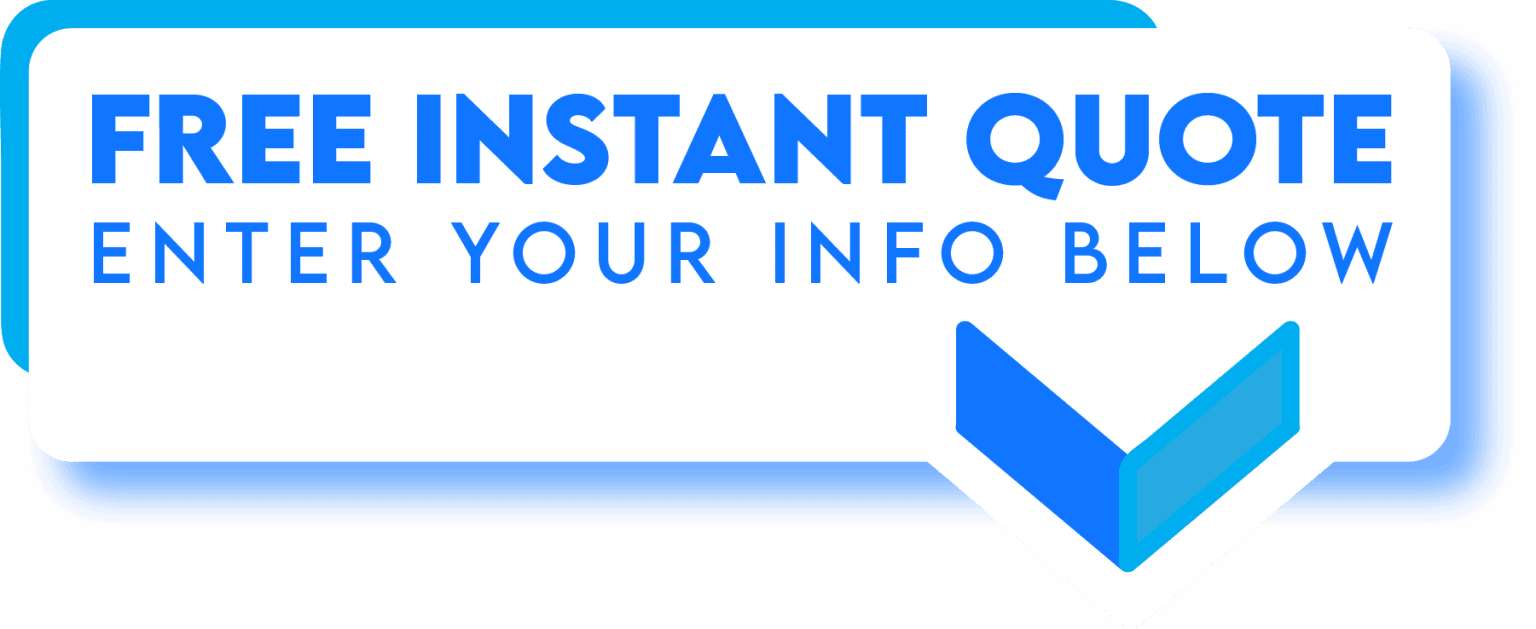 Our team will clear away debris from your home in Morgan Hill so that you can finally breathe easy without worrying about cluttering items everywhere or unsightly messes. We're the solution for a healthier, cleaner property! Our company has always done an excellent job at clearing away junk and being budget-friendly with every customer while providing reliability – call today for more information on what we offer.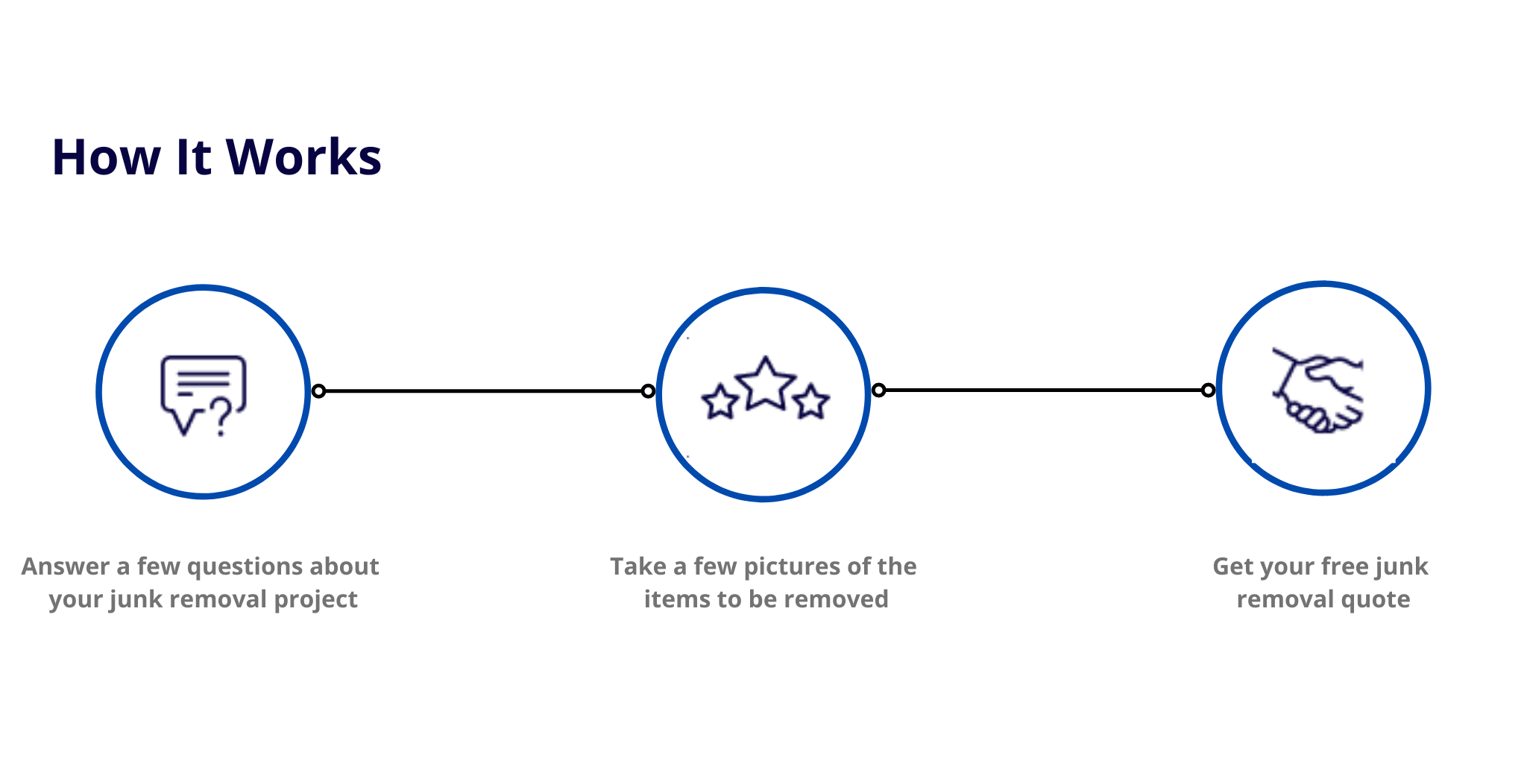 Table of Contents
We want you to have the best junk removal experience possible. That's why we do everything from recycling and hauling, so call today for a free estimate on all your needs!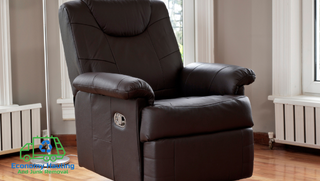 Recliners
Be sure to check out our recliner removal service! With a few taps on your phone, we'll come pick up that old couch for you.
Why do it yourself when one call from Economy Hauling Junk Removal will make everything easier? Their team is trained in removing any type of furniture and can be at home with no hassle.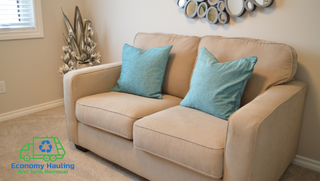 Sofas
You won't have to go through the hassle of getting rid of your old couch yourself. With just one tap pour team will be there in no time!
A few taps away from being relieved and happy with our service…the benefits are endless when you choose us because not only do we make life easier by removing furniture; but also take care not to damage anything while doing so – always making sure everything leaves looking brand new (or at least half way)!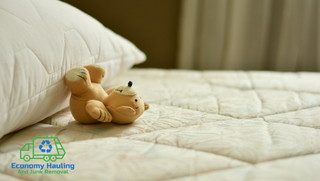 Mattresses
We are always here to help you get rid of that old mattress. Call our friendly staff members at Economy Hauling and Junk Removal.
*We also offer furniture removal services, so don't forget about it if there is anything in particular that interests or concerns the customer – just give us some details on request.*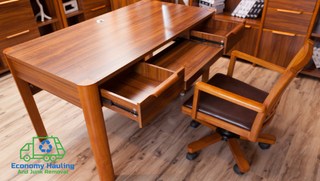 Wood Furniture
Ever find yourself not being able to decide on what furniture piece is right for your home? We have the answer! With our easy, affordable disposal service we'll come pick up any unwanted items from you today so that new furnishings can be bought and old ones disposed of. Our team will take care all logistics- they're professional Junk Removal experts afterall 🙂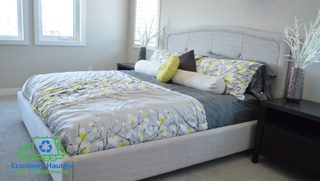 Bedroom Furniture
Economy Hauling will remove your unwanted furniture and clean the room so that you can get a new mattress. We offer fast, affordable service with an unbeatable price – don't miss this deal before it has gone cold!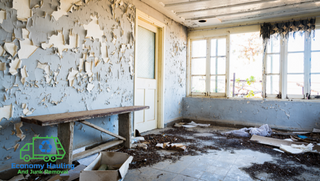 Wet & Damaged Furniture
out crew offers the best rates for all your junk removal needs!
-No job is too big or small. We'll come right to you at time and day convenient with no hidden fees .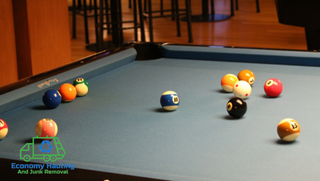 Pool Table
We have removal services for all sorts of items, so don't hesitate to call now. Our team will be happy to answer any questions or concerns you might have about our garbage disposal service that includes pool tables–just give them a ring at (408) 843-0737.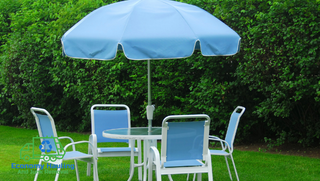 Patio Furniture
You can't beat our rates! If you're looking for the best junk removal service in your area, call our team. We offer quality services that include patio furniture disposal and will meet all of your needs with courtesy at an affordable price point too- just ask one of our representatives about it today."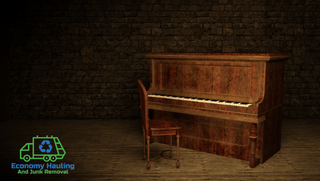 Piano
We're here to help you get rid of that old piano. Call our piano movers today and we'll do it fast, affordable, with no hassle for a low price! Our reliable service is ready when needed so give us a call.
You may think that it's impossible to keep your basement clean, but with our complete and thorough purge service you'll be able to rid of all unwanted items. Let The Junk team handle the job for an easy clean-up process!
Waste not, want not! Our company is here for all of your yard waste removal needs. We have the best prices in town and will take care to recycle or compact any unwanted items so that you don't have a mountain full of dirt sitting around waiting on someone's trash pile somewhere else – just contact us today.
Do you need to get rid of an old appliance? Economy Hauing and Junk Removal offers affordable and fast service with our reliable junk removal. Call today for more information on how we can help!
You can get rid of all your old junk with our garage cleanout service will make sure you have space in the car for new items, and if not we'll come haul it away!
If you're looking for the best deals on storage unit cleanout services, we are your go-to company. We offer free estimates and other waste removal solutions so call today!
Our team offers a wide variety of removal services, including carpet. We have affordable prices and offer quick service so call us today!
We are a junk removal company that specializes in removing old furniture from homes and businesses throughout California. Our work is fast, affordable, reliable – just what you're looking for! Don't let your unwanted items pile up until there's no choice but to sell them pennies on the dollar or throw them out when they could be recycled with ease by calling (408) 843-0737 today follow us on our social media channels too.